We recently interviewed Christopher Hebert:
In this day and age, the modern entrepreneur has great opportunity to grow. Whether you're in the start-up, or the franchise industry, there are endless opportunities. As more and more individuals create their own startups or purchase franchises, more job opportunities open for the new generation.
Christopher Hebert is one of those up and coming entrepreneurs. Hebert was kind enough to allow The Veloz Group to interview him for this week's blog.
Christopher Hebert is a veteran of the U.S. Air Force. He has been working with BSNF Railway for the past nine years and is ready to make big moves. He is a 37 year old father of two daughters, who is enjoying the single life.
Just recently, Hebert purchased a travel agency franchise. The franchise that Hebert purchased only cost him a mere $15,000. Although he is looking into other endeavors to invest in, Hebert's travel agency is his primary means of entrepreneurship.
The interview took place at Christopher Hebert's apartment in beautiful Pasadena, CA. Here's what Christopher had to say.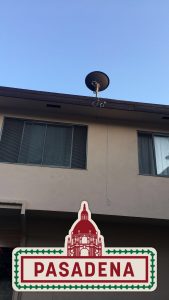 Hebert In His Own Words
Ramiro: As an entrepreneur, are you looking for a good office chair?
Christopher: I am actually. Especially because I'm looking to buy some office space and eventually hire employees. I also need one for my home office.
Ramiro: What kind of chair are you using for your home office now?
Christopher: I don't know whatever piece of s**t she gave me when I bought it.
Ramiro: So, what are you looking for in an office chair?
Christopher: Something comfortable that looks fresh.
Ramiro: The Herman Miller Aeron chair is comfortable with a fresh look. Would you be interested in one of those chairs?
Christophger: Oh yeah. I used to order Herman Miller chairs for the company I'm working for now, so I know that's a good brand.
Ramiro: Beverly Hills Chairs offers the Herman Miller Aeron and the Aeron fully loaded, equipped with the headrest, adjustable armrests, back support, etc. Would you be interested in a fully loaded chair?
Christopher: Definitely fully loaded. Always fully loaded like my car [Christopher drives a BMW with the works, Black leather interior, four different driving modes, smart technology including GPS, tinted windows, and of course a sunroof. Fully loaded]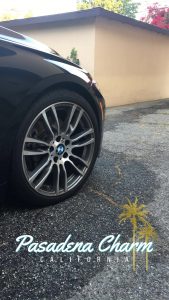 Ramiro: What kind of business are you running?
Christopher: It's a travel agency. It's a full service, independently owned and operated travel planning company. We specialize in cruise planning, but we also do group travel and things like that. Anything related to travel, we got you.?
Ramiro: How long have you been in the travel industry?
Christopher: I've been working on this franchise for about two years, now.
Ramiro: As an entrepreneur, what is the biggest challenge you've faced?
Christopher: In the era of Millennials, people think they can do everything themselves. They think they can go online and find all of the travel deals when really they're paying retail prices. I have trouble getting people to plan their trips with me, even though I got all the deals. On top of that, I'm also trying to be a good dad and work full time. But, I'm Easty, so I stay grinding.
Ramiro: Do you think that the right chair can maximize one's productivity?
Christopher: Not really. At the end of the day, it's about the person sitting in the chair and how hard they're willing to work. I just want a chair that comfortable and stylish. So what does Beverly Hills Chairs do?
Ramiro: Beverly Hills Chairs offers refurbished high end chairs at a fraction of the retail value. You can find all of the furniture that they offer at beverlyhillschairs.com.
Christopher: Really? I might have to stop by and check it out. I need a new chair.
Ramiro: Please do. Well, thank you for taking the time out to let The Veloz Group interview you.
Christopher: Anytime.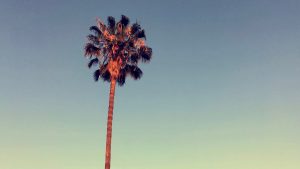 The Office Space That's Right For You
Entrepreneurs, old and new, are always looking for ways to maximize their productivity, while spending the least amount of money. Beverly Hills Chairs has just what you're looking for. From the Herman Miller Aeron Chairs to the Herman Miller Mirra Chairs, there's a chair for everybody.
Even if you already have a high end, top of the line Herman Miller chair, then maybe you're looking for the Sit Stand Desk. The Sit Stand Desk is the leading desk in promoting a healthy lifestyle. Some of the most productive people lead a healthy lifestyle. The Sit Stand Desk allows you to stay active, which in turns increases your productivity.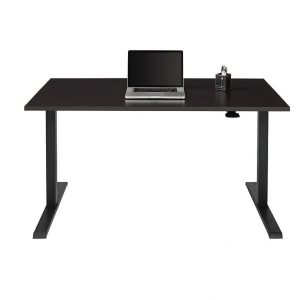 Christopher Hebert stated that the person in the chair is more important than the chair itself, which is true. No matter how motivated a person is, however, the right tools allow you to get the job done more efficiently. The right office space, coupled with the right attitude can lead you to being the next up and coming entrepreneur.
There is no one size fits all office space or furniture. Get all the furniture that is essential to your office, while saving a ton of money. Visit Beverly Hills Chairs today and maximize your comfort, style, and productivity without breaking the bank.
Be sure to visit travelplanwithstyle.com and make your next travel plans with Christopher Hebert. He's got the deals and you'll be traveling in style.