Tattoo shops vary as much as the tattoos people get in them. A tattoo shop can be hipster, colorful, minimalist, and just about anything else. But what most people aren't thinking about is how the furnishing of a shop affects its employees and customers.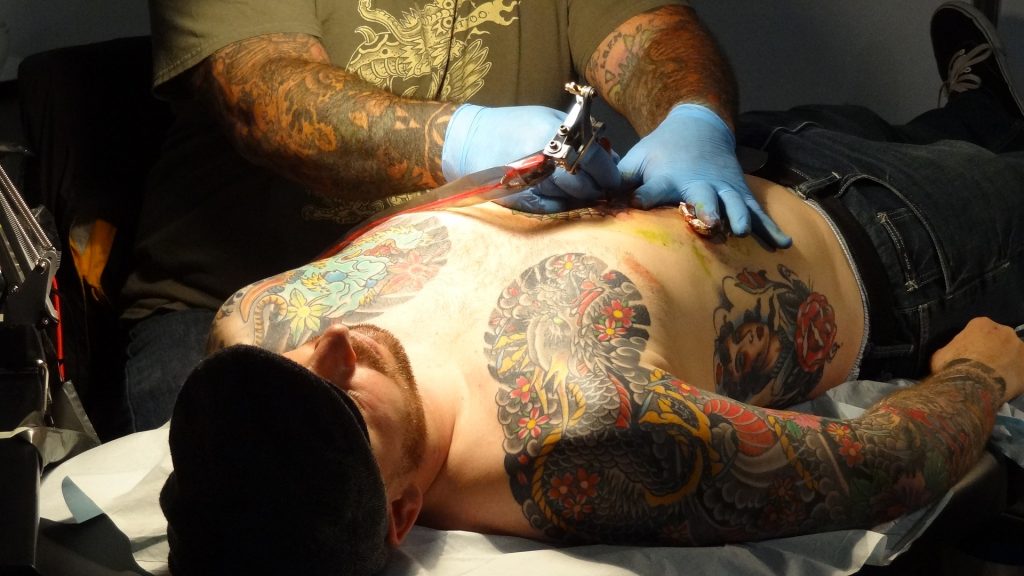 The ideal tattoo shop atmosphere will make the customer feel comfortable with the fact that they're permanently altering their body. Wrong decor, furnishing, or even music can easily scare a new client away. Tattoo shops should also be aware of their artists' comfort. The tattooing profession is infamous for being hard on the back. Artists sit for hours in uncomfortable positions to put work on their clients. Thus, a shop should also make sure to accommodate the artist as well as the customer.
The Tattoo Chair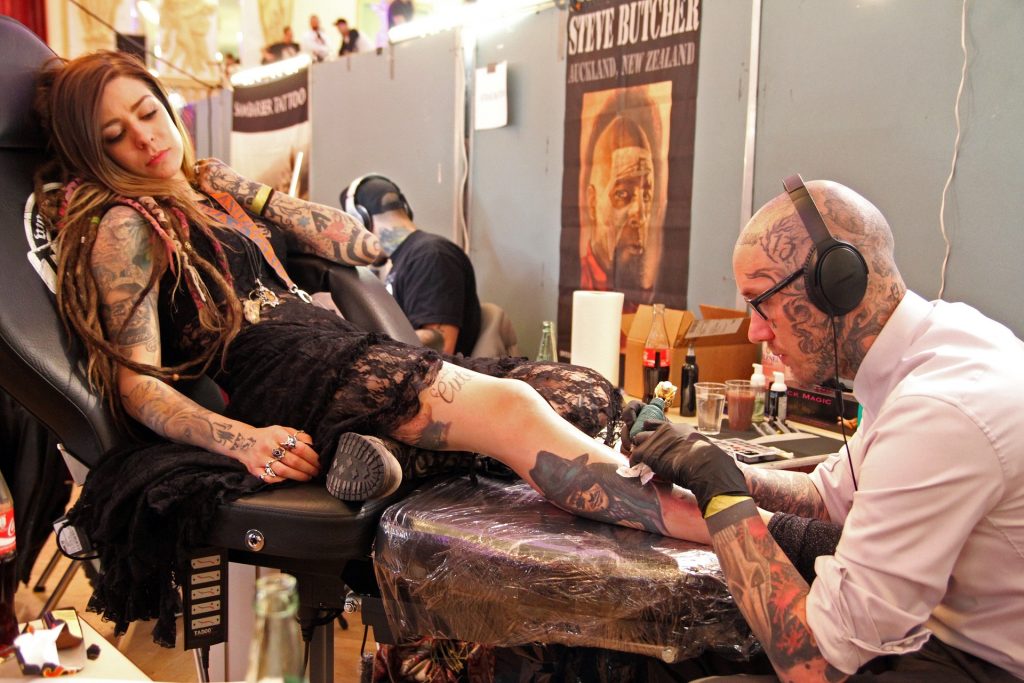 The obvious thing that's going to be in every tattoo shop is some sort of tattoo chair for the client to sit on while getting work done. Every artist sets up their station differently, including the types of chairs they use. Artists can have separate types of furniture for each position the client needs to be in, or they can have a chair/bed contraption that assembles in different ways for different positions. There's also any type of combination between those two options. The most important thing about the chair is that it's sturdy and clean. Sitting on a wobbly contraption does not make a customer feel at ease.
Cultivated Flash Decorations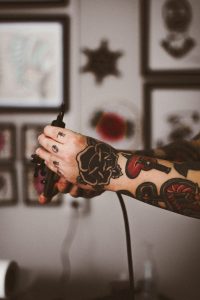 We've all seen shops whose walls are cluttered with flash or even designs that they won't do. This makes it impossible for a potential customer to see the artist's' talent. There's simply too much to look at. Instead, decorate the walls with a few choice pieces of flash, preferably in a nice frame, to really show off the artwork.
Cultivating the flash to promote a specific style also makes the shop look cohesive and sophisticated. It indicates that the artist is spending more time on the individual pieces of flash instead of producing a lot of pieces.
Office Chairs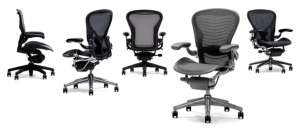 A tattoo artist has a hard life, holding their body in awkward positions for hours at a time. Every tattoo shop should have solutions to make their employees have less back pain. One of the best options is an ergonomic chair, such as the Herman Miller Aeron which you can get from Beverly Hills Chairs for a discounted price. This chair has great ergonomic support, perfect for drawing artwork on a light board. It will improve back problems just by sitting in it. Whenever artists have downtime, they should be sitting in a Herman Miller chair.
Waiting Room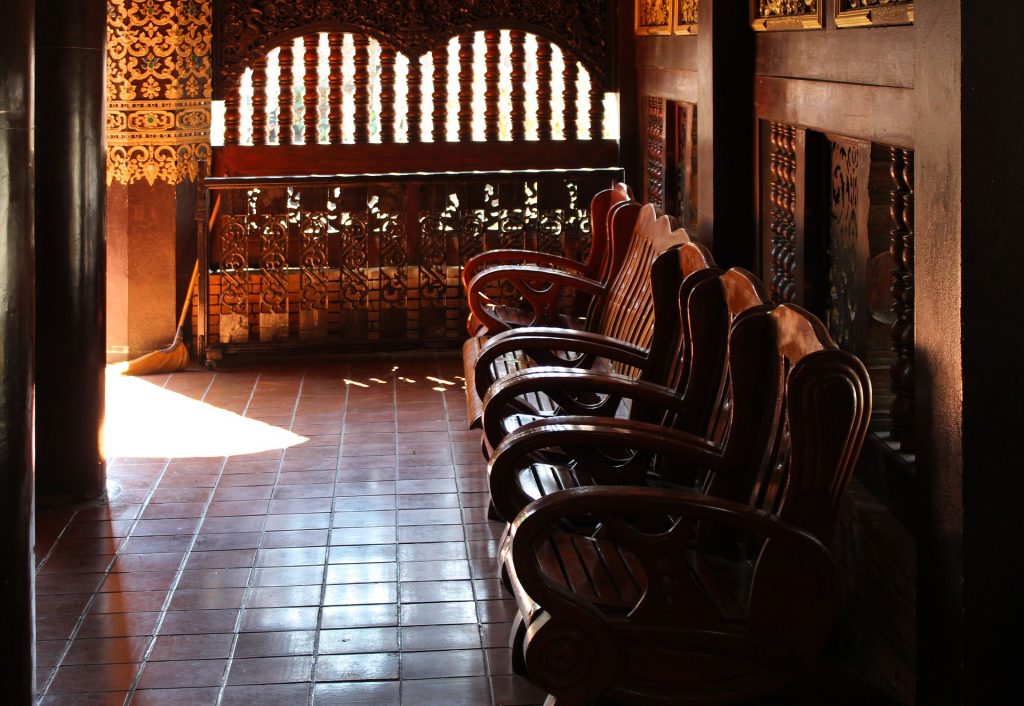 The waiting room should be comfortable above all else. Whether you have warm and inviting colors or comfortable furniture, just make it not like a hospital. There's nothing worse than feeling like you're going to a doctor's appointment when you're about to get an exciting tattoo! It should be cleanly but not clinical. One way to add a homely feel is to have pillows or a coffee table. Really you can do anything that doesn't scream, "Needles are about to go into your skin!"