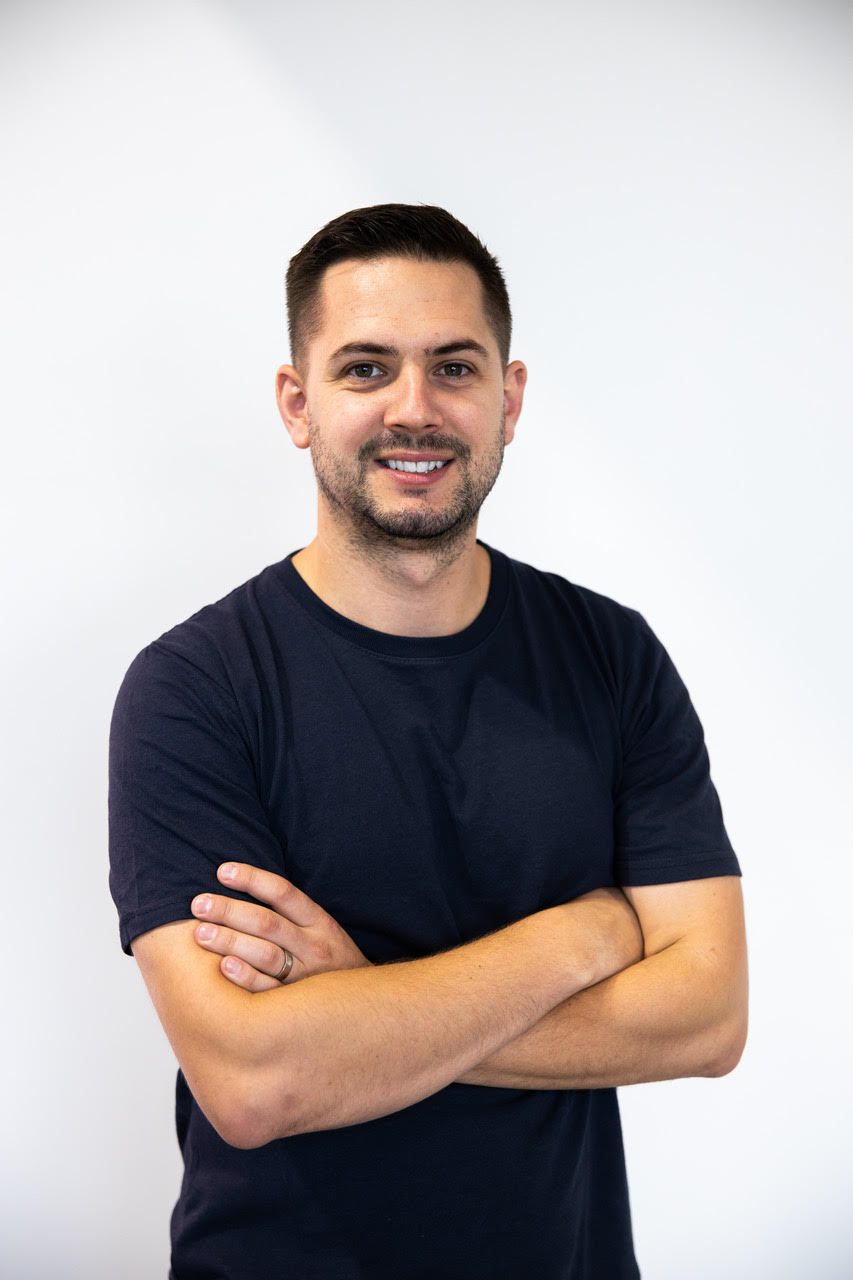 Jake Munday is a passionate businessman and serial entrepreneur. With nearly ten years of experience within the business arena, Jake possesses impressive Business Management expertise. His latest venture, which he operates alongside his wife Jess, is a leading manufacturer of LED neon lights and signage worldwide. While he's not taking over the business world, Jake likes to spend time with his wife and two kids, Jagger and Indie Grace
BHC: How would you describe what you do?
Jake : As CEO and Co-Founder of Custom Neon, I primarily run the marketing and product development aspects of the company from our head office in Geelong, Victoria. I oversee the company as a whole and am responsible for the strategic direction and development, as well as creating a long-term vision for success. My responsibilities include managing the Geelong office, ultimate oversight of the staff in the US and UK, and strategic planning for company growth. A typical day-to-day for me will mostly be filled with meetings with our different team members throughout the world. We have just undergone a significant rebrand of our site, and have some big things in the pipeline, along with it being one of the busiest times of the year for us, so every day is different and always interesting.
BHC: What is most challenging about what you do?
Jake : The most challenging aspect of what I do is finding new and forward-looking ways to evolve our brand and business. With the constant changes we face both within our industry and the world, it's challenging to keep up with the times and deliver the most innovative product to our consumers. There is a continuous emergence of competitors, seemingly every day, so we are always abreast of what is happening around us. This means we constantly need to find new ways to improve our brand to stand out amongst a sea of competitors. However, this is an exhilarating challenge and one that I welcome every day! It keeps me on my toes, and it forces me to give myself new goals.
BHC: What is most rewarding?
Jake : The most rewarding thing about my job is seeing our happy customers with their Custom Neon signs. We've delivered signs to some pretty big names, like Elon Musk and Paris Hilton, but it still makes us smile to see our signs in our customer's homes or lighting up their small business. Social media is an excellent way to interact with our audience and see photos of our signs. We are constantly being tagged in our customer's photos, and it's so rewarding to see how they have used their Custom Neon signs! We love seeing beautifully designed spaces elevated with one of our LED neon signs. It's also great seeing companies use our sign as a marketing or branding tool to help enhance their business. With our new technology, waterproof signage, we're starting to see more customers use our signs outdoors, which has been amazing!
BHC: What challenges or issues are emerging with the surge in remote work?
Jake : We're fortunate to have become relatively familiar with remote work with employees and offices around the world since our inception in 2018. A large percentage of our staff work remotely, and we also like to incorporate a hybrid working model in our Geelong headquarters, where employees can work both in-office and from home. The biggest challenge has been differing time zones and trying to find a way to communicate in a way that best suits everyone. It's been hard to organise online training for our overseas employees or schedule a Skype call with our teams in different states when everyone is in a different time zone. Being conscious of these differences and understanding that everyone has different schedules is pertinent in rectifying this issue. I've discovered that accommodating for your employees and scheduling meetings according to their availability has been the most efficient way to overcome this challenge.
BHC: With the explosion in work from home, do you foresee any changes to the future of office design?
Jake : I think office design will become more flexible, allowing people to work from home and in the office interchangeably. Businesses are also creating a more comfortable space in their offices instead of a clinical and office-like feel. A lot more offices are choosing to include decorative features in their space, like LED neon signs, to enhance the overall mood and ambiance! Lately, as we have been focusing on a more business-to-business approach, we have seen a rise in LED neon business signage and neon signs for office spaces. Companies like to get their business name or logo lit up in neon lights to help encourage their brand and identity in the office. We have also seen many workplaces add inspirational quotes to their space to help motivate employees and create a fun and inviting space. Specific colours also incite certain emotions, like yellow, which promotes feelings of positivity and happiness. Incorporating those colours into a Custom Neon sign is a great way to instill those feelings in your office space! Regardless of the industry you're in, the kind of business you operate, or your location, there's a Custom Neon business sign for everyone!
BHC: Have there been any concepts or design insights gained from the coworking movement that can be applied to other office design projects?
Jake : Like the spaces created for coworking, creating a communal working space can undoubtedly be applied to other office design projects. Connections with other employees and social interactivity are a few reasons why workers enjoy coworking spaces instead of working from home. Businesses can adopt this concept and apply it to their office design to bolster employee productivity. Creating a space where employees can bounce ideas off each other, and ask questions whenever they need, is a more productive and efficient working environment. We like to incorporate this approach into our office design at Custom Neon. We are in the process of moving into a new office, and this concept was a significant factor in our choice of space. I like to create a more 'my door is always open' space, making myself easy to reach whenever my employees need me.
BHC: When you think about the phrase, The Workplace of the Future, what ideas immediately come to mind?
Jake : When I think of the phrase 'The Workplace of the Future', I envisage a future in office space that's open and bright. I believe the future of the workplace should be on the employees' terms; after all, the employees are what make a business great. Employees should be able to dictate their rosters and where they prefer to work. Work takes up a large part of someone's life, and if they can work in a way that best suits them and their lifestyle, they will be a lot happier and more productive when working. To facilitate this kind of future, businesses need to be more flexible and create a workplace that is suited to hybrid working.
BHC: What are you and your business doing differently in response to the COVID-19 pandemic?
Jake : The Covid-19 pandemic had a significant influence on our business's trajectory. When Custom Neon was first introduced into the market, we focused primarily on weddings and events. The pandemic enforced cancellations meant that parties and weddings were no more, and our business was essentially wiped out overnight. However, we refused to let this be the end of Custom Neon and changed our approach. Refocusing our marketing and resources, we started toward a more business-to-business approach, reaching out to other struggling businesses. As we entered the B2B arena, we started gaining momentum, and it turned out to be the best business decision we have ever made. Selling customised LED business signage and neon business signs is now our primary source of business and continues to be a big focus for Custom Neon. Aside from significant business changes, there have also been some changes to how we operate in-house. Our employees have more flexibility to work from both the office or home, whenever they need. Rolling in and out of indefinite lockdowns forced us to become a lot more flexible, and it's stuck. Giving our employees the freedom to work from home when they need removes some of the stresses from day-to-day life, and employees are performing a lot better knowing they are supported.