With weird people come weird ideas; with weird ideas come weird ideas for chairs. Here are four of the craziest chairs on the market. One's that will make you question whether or not you live on planet Earth.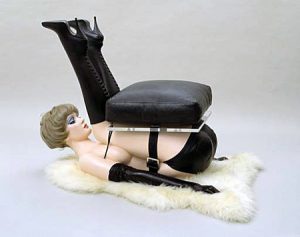 Allen Jones Chair:
Some people would bend over backwards to get their hands on this chair. Well, probably not as far as the mannequin woman who configures the seat.
Perfect for you single, oversexed, misogynistic, and let me reiterate, single men, this chair rocks some cushiony comfort and a wild aesthetic. Should you purchase this daring butt-warmer, we suggest that you keep it out of sight to the public and in your own home. Or perhaps if you're normal, in a storage unit to which you have the only key. But then again, no normal person would buy a chair like this? or a creepy, secret storage room for that matter. That is, unless you have something as sadistic to hide as a material product that depicts a woman ready to be sat on.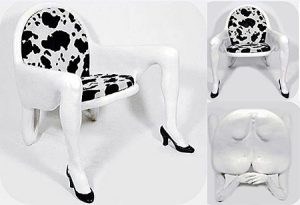 Female Form Fiberglass Chair:
Well, maybe with a few hallucinogenic drugs, a cow, and some severed legs from a woman at your office you'd be able to channel the sort of oddity required to make a chair like this. Neither seemingly comfortable nor practical, this piece of furniture belongs in a twisted funhouse, antiquated antique shop, or your Grandma Jill's horded garage. Something about the chair suggests relations to Beetlejuice or some perverted version of 101 Dalmatians. In no way is that a good thing.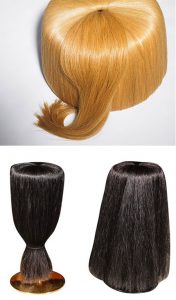 Hair Chair:
No? just no. Who in God's name ever thought a head of hair would make for a good chair? The only reason to ever combine "hair" and "chair" is during a godawful freestyle rap battle between you and your friends from high school (i.e. you have ugly hair, so you better get the hell out of here and sit in a chair). Wow, that was bad.
Anyways, hair is great - on someone's head. Without a head, we perceive hair exactly how it is: as long, gross, dead strands of weird thin lines. Hair without a head suggests subjects grim and horrifying. What I picture is the demented woman from The Ring. This chair gives me the heebie-jeebies.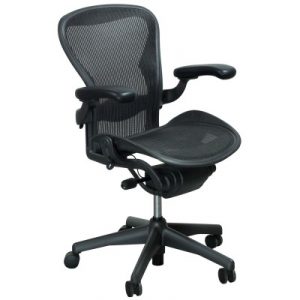 Herman Miller Aeron:
Finally, a normal chair. Nothing seems off about this one, right? Wrong! The Herman Miller Aeron Fully Loaded, known for maximizing comfort and efficiency, costs a whopping $1,068. I don't care how ergonomic a char is. Nobody should pay a grand for a frickin' chair.