First, you smell it. You're walking through the office. Your day lacks color and excitement. But that scent, it's on the tip of your nose. For a moment there, you can't recognize the smell. However, this scent evokes memories of the movie theater and sleepovers with friends. The scent embodies more than the crunchy flavor, but is a reminder of home and comfort. First you pop it, then you smell it, and then it's in your mouth, warm and buttery. You're probably wondering, what I am talking about. What scent fills up the room with rich homeyness? I'll have you know, that I am talking about those little bites of happiness: popcorn.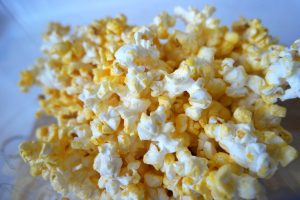 You might only consider popcorn as something for the theater and for social nights. However, it can be used just as well in other locations to bring a little extra comfort in your life. For example, the office. Here are three steps to make your office space more comfortable and make your days a little brighter.
Yes, you guessed it. I might have mentioned it before, but nonetheless, it has to be mentioned again. Pop a little popcorn to bring a nice scent and evoke the best feelings.
Get yourself a new chair, because you deserve that extra support and comfort. An ergonomic chair from Beverly Hills Chairs will provide you with just that. It will give your lower back the support it needs and help your office space be the perfect amount of comfort.

Add some plants or pictures to add texture to your plain room. A vase with a small tree or a image of the mountains will give your mind a little variety. Nature is proven to aid one's attention span as it required effortless attention and promotes greater productivity.
It is important to incorporate homeyness to your office space. It will improve your mood and make it easier to work. A nice scent will evoke happy feelings. A new chair will give you the support you need to be more efficient. Some plants and pictures will add variety. Incorporate homeyness in your office space to make it more joyful and make coming to work a little bit easier.