Choosing the right office chair can be hard. We're here to help.
When buying an office chair, it's important to consider every component of the chair- from style, to lumbar support, to price, to the values of the company you're purchasing from. At first glance the Alera Chair and the Lagos Chair may seem similar, but there are a few key differences that may help you decide which chair is best for you. In this article we'll break down what makes both the Alera Chair and Lagos Chair unique.


About Alera Office Chair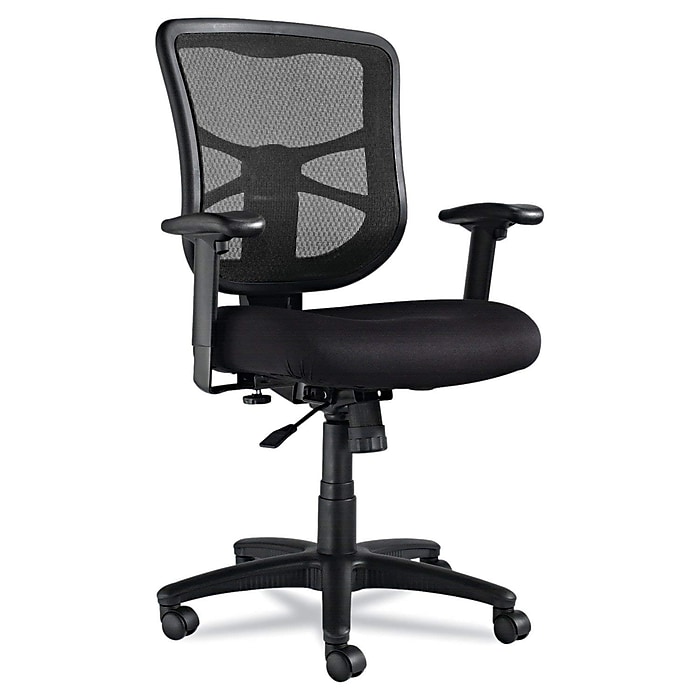 Alera is an office furniture company that commits to quality products at affordable prices. They are known for their five year warranty on all their products as well as for their commitment to ANSI-BIFMA testing on all of their products to ensure that they are safe and built to last


About the Lagos Office Chair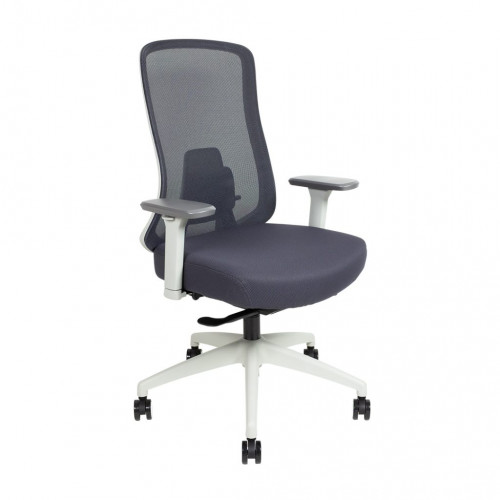 The Lagos Chair is a product of Ergonomic Comfort Design, or ECD. ECD was founded in the early 1990's by Al Agramonte, a Cuban immigrant who came to the U.S. to find a better life.
Agraramonte worked for several years in the furniture building industry before deciding to branch out and start his own company in hopes of making the perfect chair. ECD prides themselves on selling fully adjustable chairs that can be customized to fit all shapes and sizes of people.
ECD is known for their emphasis on health, both in their Green company practices, and through their focus on healthier, ergonom-centric designs.


Design Comparison
The Lagos Ergonomic Office Chair brilliantly combines function and style with its contoured waterfall edge seat with reinforced inner structure. The Lagos chair features a memory foam base and mesh back and sit atop castors.
The Alera Elusions similarly is a swivel chair on castors and features a mesh back, with standard cushioning.


Comfort Differences
The Largo features a mesh back that will help regulate its users' temperature. In addition, the Largo boasts memory or molded foam for its seat for added comfort. In addition, its ergonomic design and adjustable seat allows for its user to sit in a way that encourages good posture.
The Alera Elusion chair also features a mesh back with standard, nylon cushioning. The Alera Elusion chair also features adjustable height and arm width and swivel-tilt functions.


Chair Adjustability
Both the Lagos and the Alera feature multiple adjustment options to suit your needs.
The Lagos Chair Adjustable Features:
Adjustable arms with available width adjustment
Three cylinder heights and two stool kit heights fitting multiple users and applications
Independent Seat and Backrest Adjustment
Swivels
Adjustable Seat depth
Multiple Seat Sizes available


The Alera Chair Adjustable Features:
Arm width and height is adjustable
Adjustable height
Adjustable Back Height
Swivels


Long-Term Durability
All Alera chairs are ANSI-BIFMA tested to ensure durability. While the makers of the Lagos chair do not advertise any advanced durability testing for their products, they assure their customers their chairs last well over ten years.


Upholstery Options
The Lagos chair is offered in both gray and black mesh from Beverly Hills Chairs. Visit the ECD website for fifteen fun fabric options to fit your style. The Alera Chair is offered in black.


Wheel/Caster Options
Both the Lagos and the Alera chair features castors. The Alera chair's castors are designed for both hardwood floors and carpet. The Lagos chair does not specify what floor their castors are ideal for, but may be replaced if needed.


Value
The Lagos Chair, although normally priced at $799.00, Beverly Hills Chairs sells the Lagos for only $399.00 The Alera is priced at $269.19.
While the Alera is cheaper, the Lagos chair has more features, making both products comparable in terms of value.


Warranty
The Alera Elusion chair offers a five year warranty when purchased through Staples. When you purchase the Lagos chair through Beverly Hills Chairs you will receive a lifetime warranty.


Shipping
The Lagos Chair has free shipping when purchased through Beverly Hills Chairs. When purchased through Staples, the Alera Elusion Chair also has free shipping, but only through October 8th.


The Verdict: Alera vs. Lagos
In the end, while the Lagos chair might be more expensive, the extra money you pay ensures your chair is fully adjustable and fits your specific physical needs perfectly. Not only that, but the money you are spending will go to a company that is safe, eco friendly, and a true tribute to the American dream.


Similar Office Chair Products
Beverly Hills Chairs offers a wide range of office chairs to fit your needs. Here are some chairs that are similar to both the Alera Elusion and Lagos office chairs.
The Quantum WorkPro boasts the same mesh back feature of both the Alera Elusion and the Lagos chair while also being a fully adjustable chair with rear tilt lock.
If you're looking for a similar mesh chair with even more support try the Quantum WorkPro Chair with Ergonomic headrest.
If you're looking for a similar chair with name recognition, try the Herman Miller Mirra highly adjustable office chair. The Mirra has a perforated polymer backrest not unlike the mesh back of the Alera Elusion and Lagos chair.