Haworth - Zody Refurbished Office Chair, Fully Adjustable - Black (Warehouse Pick Up)
Availability: Pickup only
Lifetime Warranty *

Money Back Guarantee

Free Shipping
* Herman Miller warranty does not apply to the purchase of a Herman Miller product from BeverlyHillsChairs.com
*PLEASE EMAIL SUPPORT@BEVERLYHILLSCHAIRS.COM TO SET AN APPOINTMENT TO CHECK THE CHAIR AND PICK UP*
Experience the perfect blend of style and comfort with the Haworth Zody Refurbished Office Chair. Elevate your workspace with this chic and exceptionally comfortable desk chair. Its mesh back and contoured, cushioned seat offers the ideal support for all-day productivity. The Zody chair boasts a multitude of adjustable features, from the arms to seat depth and lumbar support, ensuring a personalized and enjoyable seating experience. Embrace the luxury of sitting in this high-style chair today.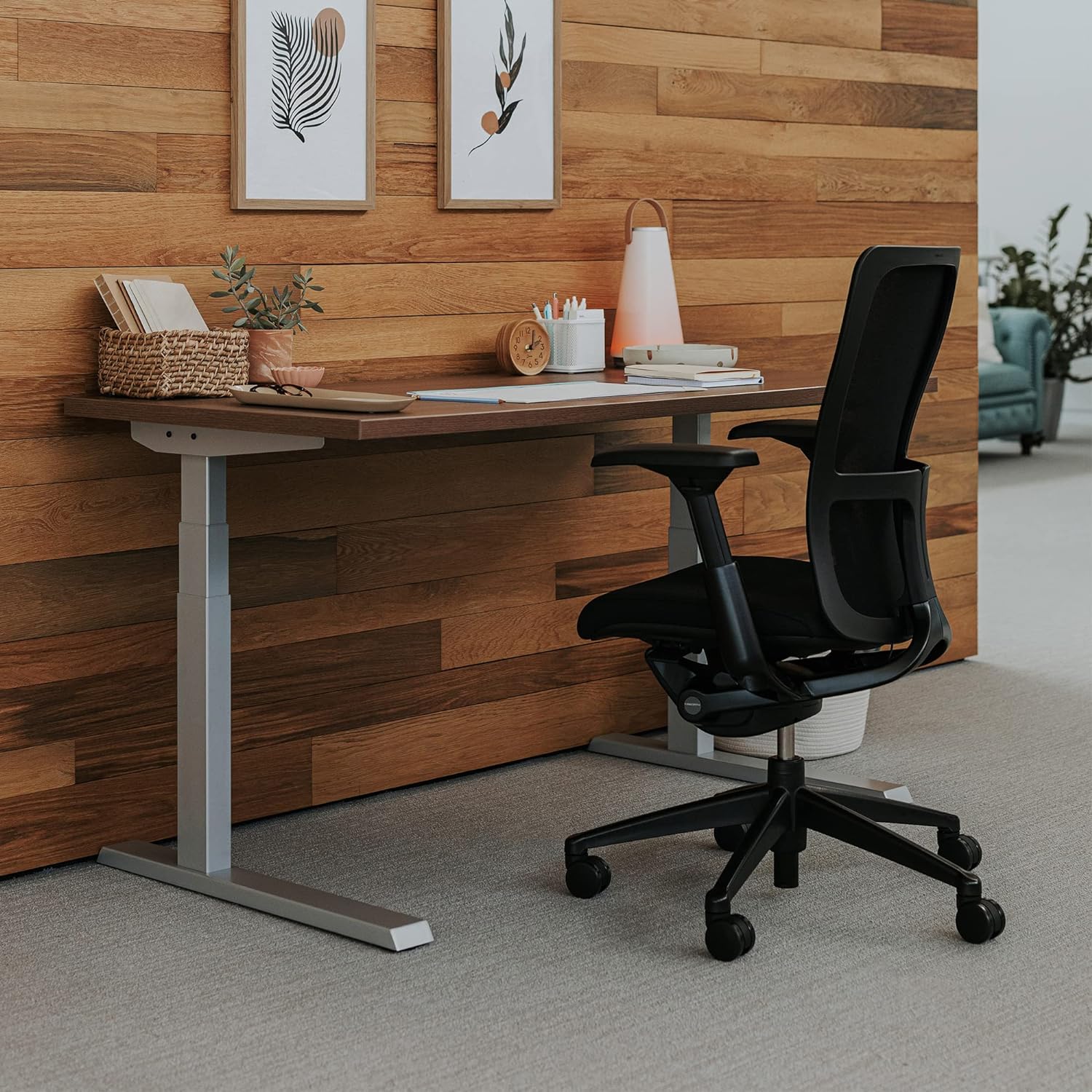 Unlock a world of comfort and customization with these premium features:

Tailored to You: Adjustable Arm Height
Find your perfect armrest position for unrivaled support.
Smooth Mobility: Hard Casters
Glide effortlessly across your workspace with ease.
Tailored Support: Lumbar Height Adjustment
Customize your lumbar support for ideal posture and comfort.
Personalized Fit: Adjustable Seat Depth
Achieve the optimal seat depth to suit your unique preferences.
Tilt with Ease: Tilt Tension
Fine-tune your recline tension for ultimate relaxation.


Elevate your workspace experience with these top-notch features, designed to enhance your comfort and productivity.
The refurbished Zody chair is a gem. It's like new, and the ergonomic design is top-notch. A five-star addition to my home office!
Five-star experience with my refurbished Zody chair. It's a gem, and the adjustable features are a lifesaver for my long workdays. Highly recommend!
The refurbished Zody chair exceeded my expectations. It's a budget-friendly solution without compromising on quality. Comfortable, stylish, and eco-friendly – what more can you ask for?"
Bought the refurbished chair and couldn't be happier. It's like new, and the adjustable lumbar support is a game-changer. Five stars without a doubt
I'm content with my Zody chair. It's a cost-effective choice, and the adjustable features are great. Just wish it had a headrest for full relaxation.