Beverly Hills Chairs Ergonomic Foot Rest | Foot Rest Under Desk|Foot Stool Foam Pillow For Home Computer, Work Chair, Travel
In Stock
Only 99 left in stock -- order soon!
$9.99
$34.99
You save 75%
Lifetime Warranty *

Money Back Guarantee

Free Shipping
Product Details:
Material: No-slip fabric
Product Dimension: 18" x 12" x 5"
Unpick and Wash: Removable and Washable
Function: Relieve foot
Filling Material: High Density Memory Foam
Feature: Memory, Anti-Decubitus, Foot Rest
Weight: 2 - 2.5 lbs.
Design: Half moon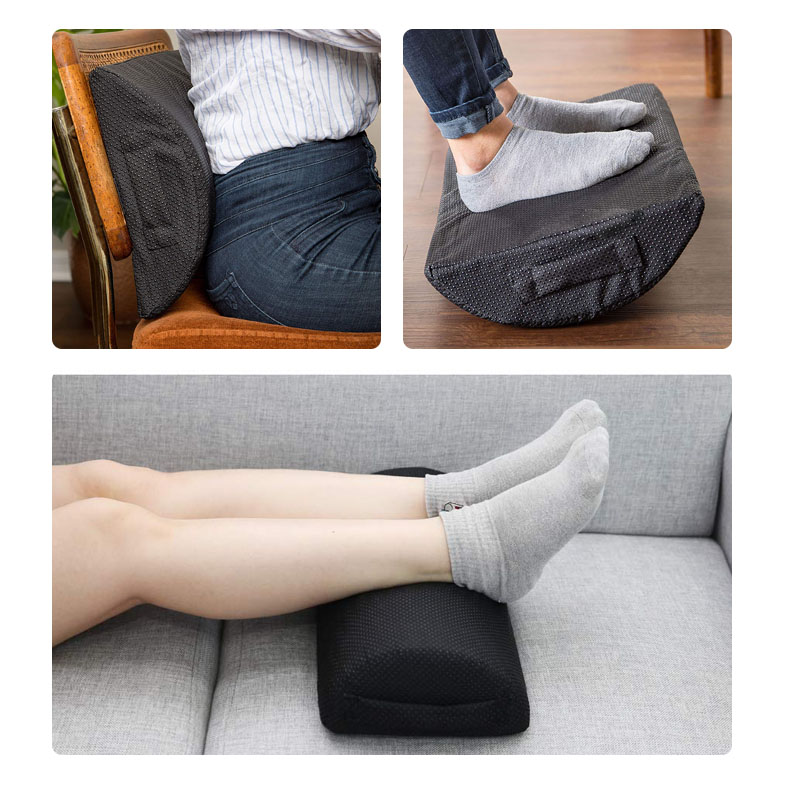 Features:
Get Comfy at Your Desk
If sitting at your desk causes you poor posture, sore foot or aching limbs then your foot are probably not elevated correctly. Get comfortable quickly and easily with our firm, luxurious under desk foot rest cushion
Supportive & Comfortable
There's nothing worse than an office desk footrest that is either too hard or flattens like a pancake. Our high-rebound under desk footrest is durable and resilient to give you the best of both worlds
Suitable for Most Heights
Our unique, innovative angled and slanted foot rest pillow design ensures your foot can be rested at different levels ensuring you have plenty of room for your knees and legs. Relax – you're covered
Keep Active, Stay Healthy
Flip your foot stool under desk over for a rocking motion that keeps your blood circulation going. Perfect for restless legs, long trips in the car or airplane and gaming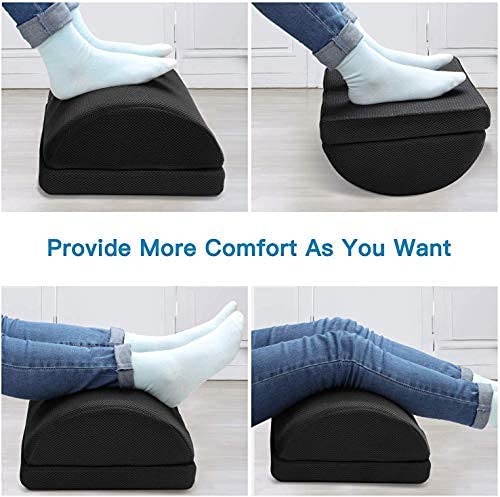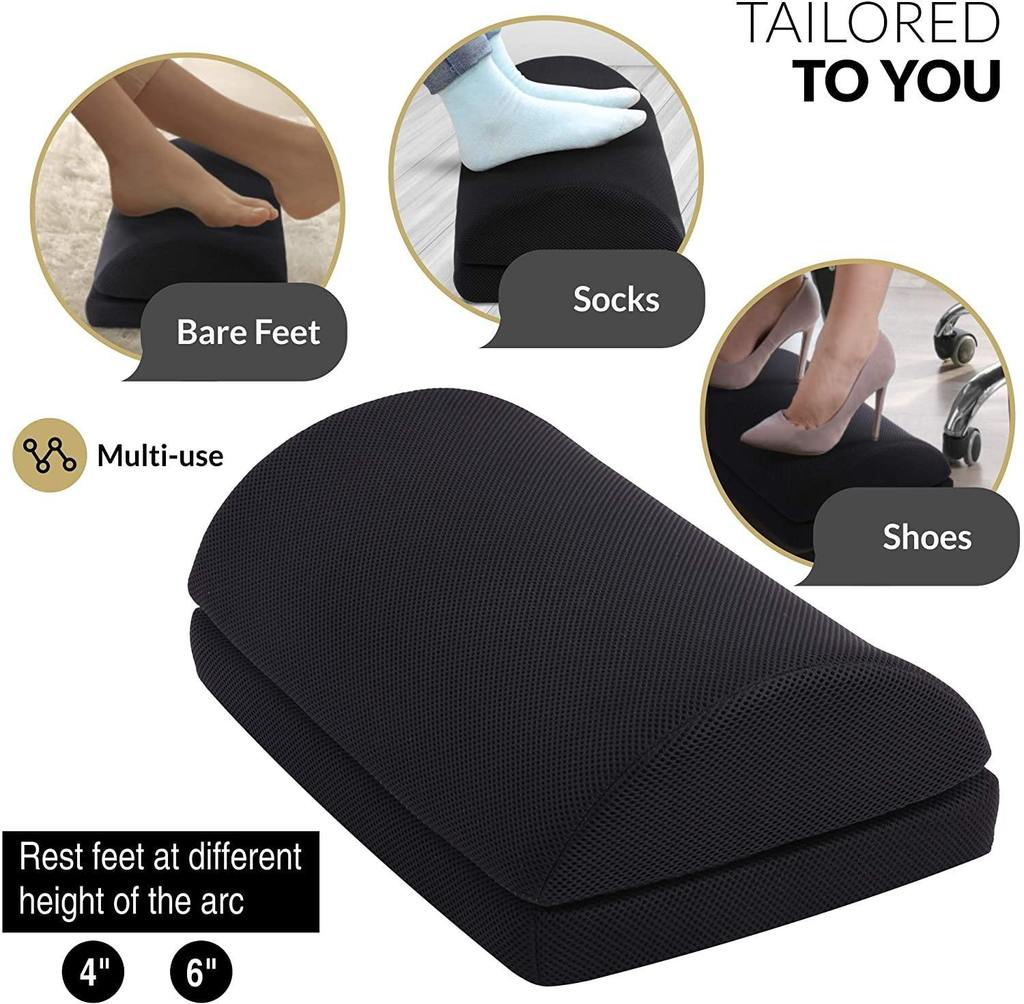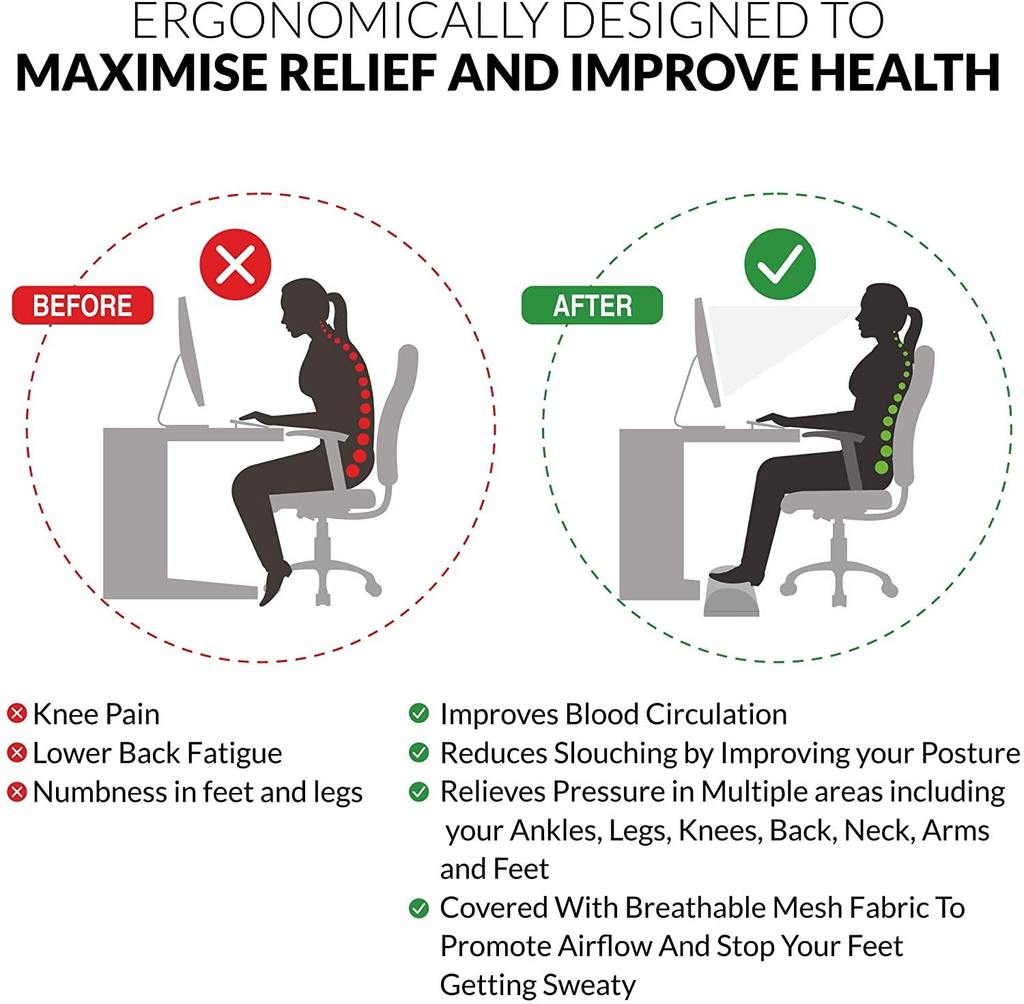 There are no reviews for this product.