WESTHOLME High Back Office Chair, Ergonomic Desk Chair with Adjustable Seat Depth Feature, Tilt Function, Lumbar Support - Best Office Chairs for Long Hours, Black Office Mesh Chair - Nylon Black Base
$599.00
$1,049.00
You save 45%
Lifetime Warranty *

Money Back Guarantee

Free Shipping
WESTHOLME High Back Office Chair, Ergonomic Desk Chair with Adjustable Seat Depth Feature, Tilt Function, Lumbar Support - Best Office Chairs for Long Hours, Black Office Mesh Chair - Nylon Black Base


The Westholme - Nanoflex office chairs blend style and functionality from modern private offices to professional conference rooms. It's arched back and elegant curves make it a standout piece, while the fold-over back adds a touch of executive sophistication. The high-back style exudes an aura of authority and prestige. Crafted with meticulous attention to detail, the seat and back of this ergonomic office chair are constructed with highly breathable mesh, ensuring a refreshing and cooling experience throughout the day.
Engineered for durability, the sturdy base can support up to 300 pounds of weight, providing reliable stability and peace of mind. Elevate your office environment with the Westholme Nanoflex, where style, comfort, and functionality converge.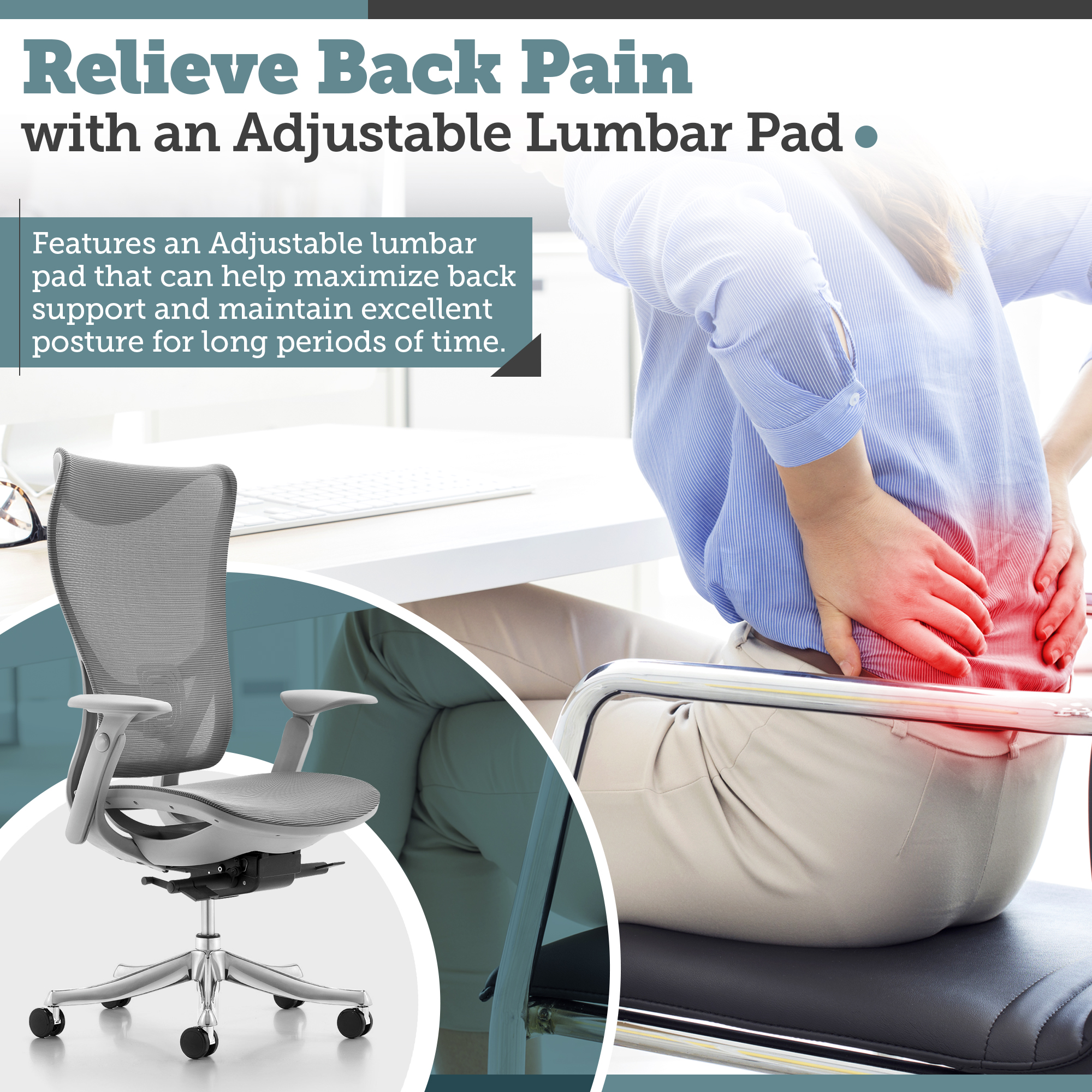 ✔️
[ Relieve Back Pain ]
- with an Adjustable lumbar pad that can help maximize back support and maintain
excellent posture for long periods without experiencing pain or pressure from prolonged sitting.

✔️
[Perfecting your Posture with Adjustable Arms]
- to provide steady support to relieve pressure between your arm and elbow. You are naturally designed to maintain good posture, which makes you feel more comfortable and helps you blend in with your workplace.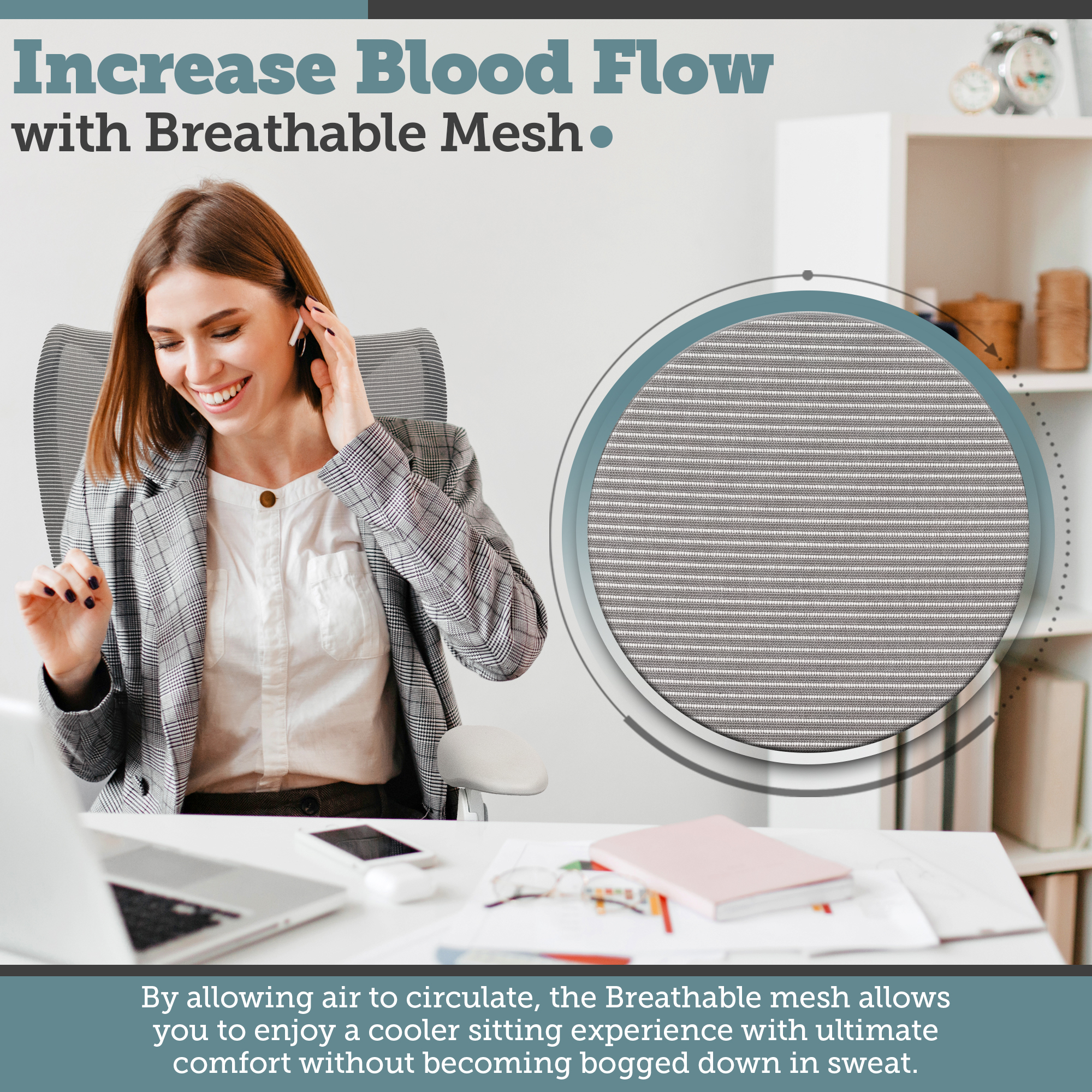 ✔️
[ Increase Blood Flow ]
- By allowing air to circulate, the Breathable mesh will enable you to enjoy a more relaxed sitting experience with ultimate comfort without becoming bogged down in sweat. Correspondingly, stimulate energy to lessen fatigue while working.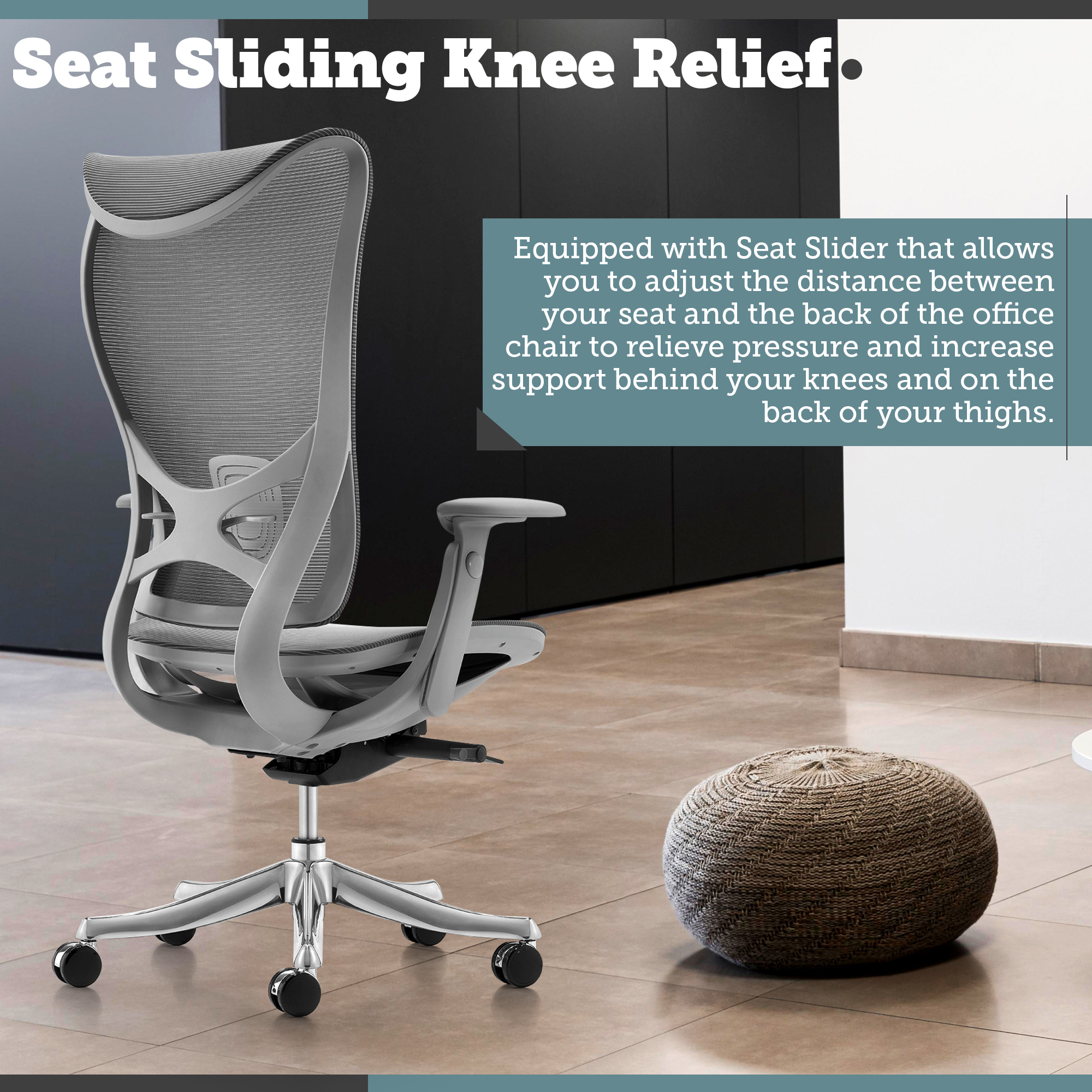 ✔️
[ Seat Sliding Knee Relief ]
- Equipped with a Seat Slider that allows you to adjust the distance between your seat and the back of the office chair to relieve pressure and increase support behind your knees and on the back of your thighs.
✔️
[ Arched High Back Neck Support ]
- High back chair for reclining the neck and accurately targeting the back and neck, adapting to any movement you make to provide support and comfort.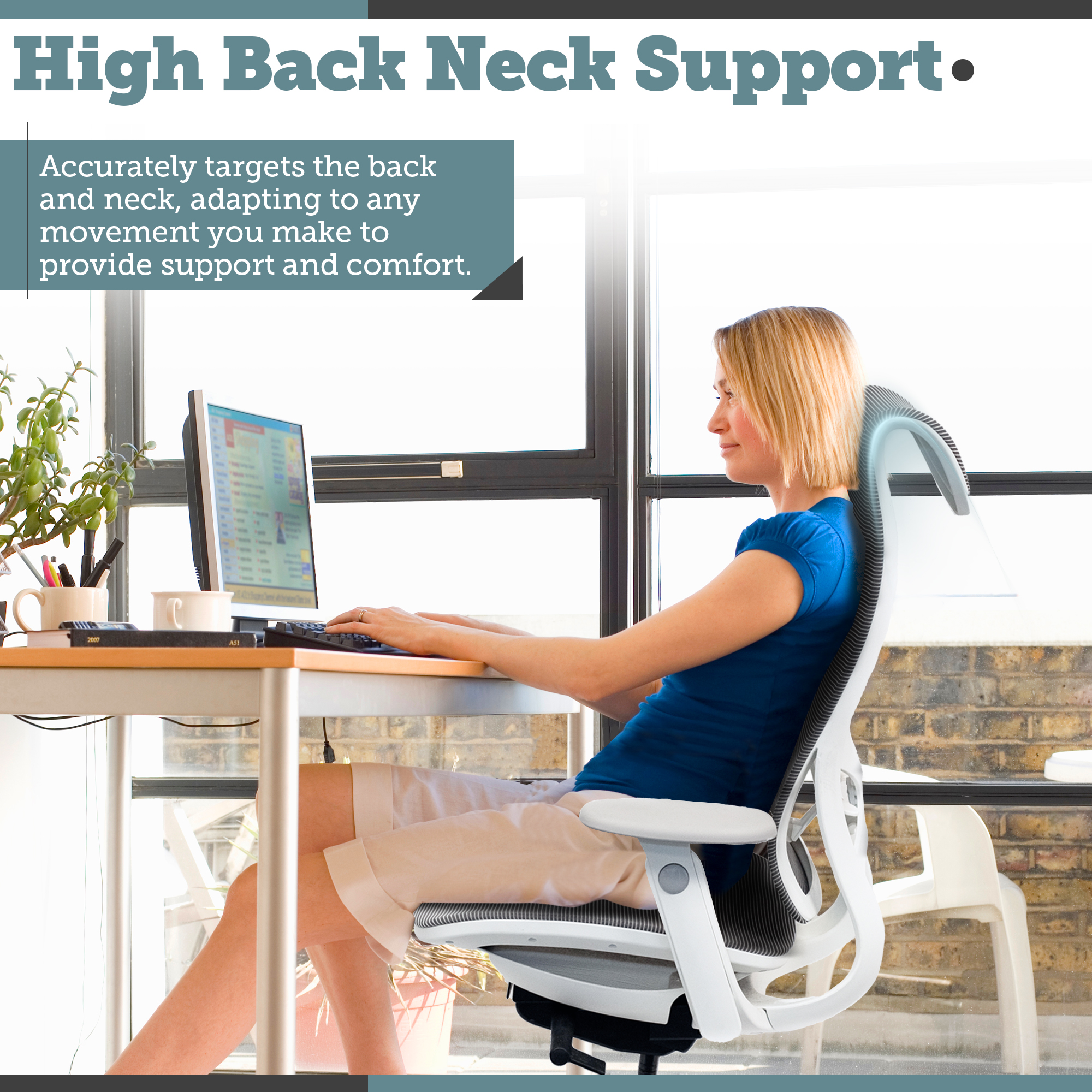 ✔️
[Essential Elements of Great Ergonomic Chair]
- with 2D PU Height-adjustable arms; Slide forward-backward arm pads; Aluminum five-point base, and SHS Gaslift to achieve a pleasing combination of comfort and balance.
There are no reviews for this product.