Herman Miller Aeron Refurbished Office Chair, Fully Adjustable, Tuxedo (Wavy Mesh), Size B (Medium) - Graphite/Black
In Stock
Only 1 left in stock -- order soon!
Lifetime Warranty *

Money Back Guarantee

Free Shipping
* Herman Miller warranty does not apply to the purchase of a Herman Miller product from BeverlyHillsChairs.com
Elevate Your Workspace with Beverly Hills Chairs!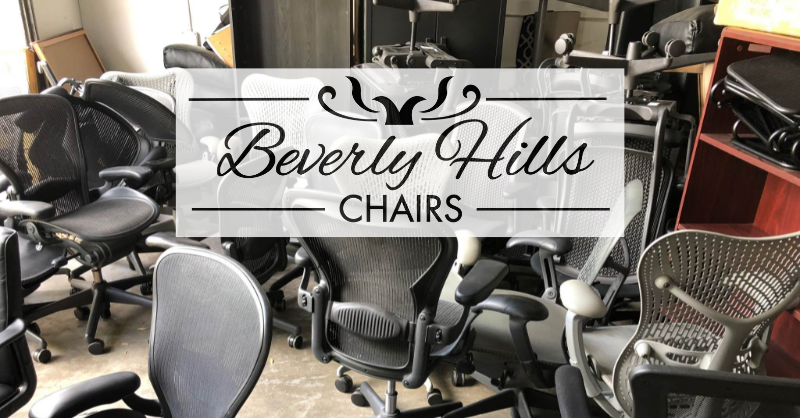 Herman Miller Aeron Refurbished Office Chair Discover the epitome of luxury and comfort in your office space with the Beverly Hills Chairs refurbished Herman Miller Aeron office chair. Designed to exceed your expectations, this iconic chair redefines the art of sitting in style.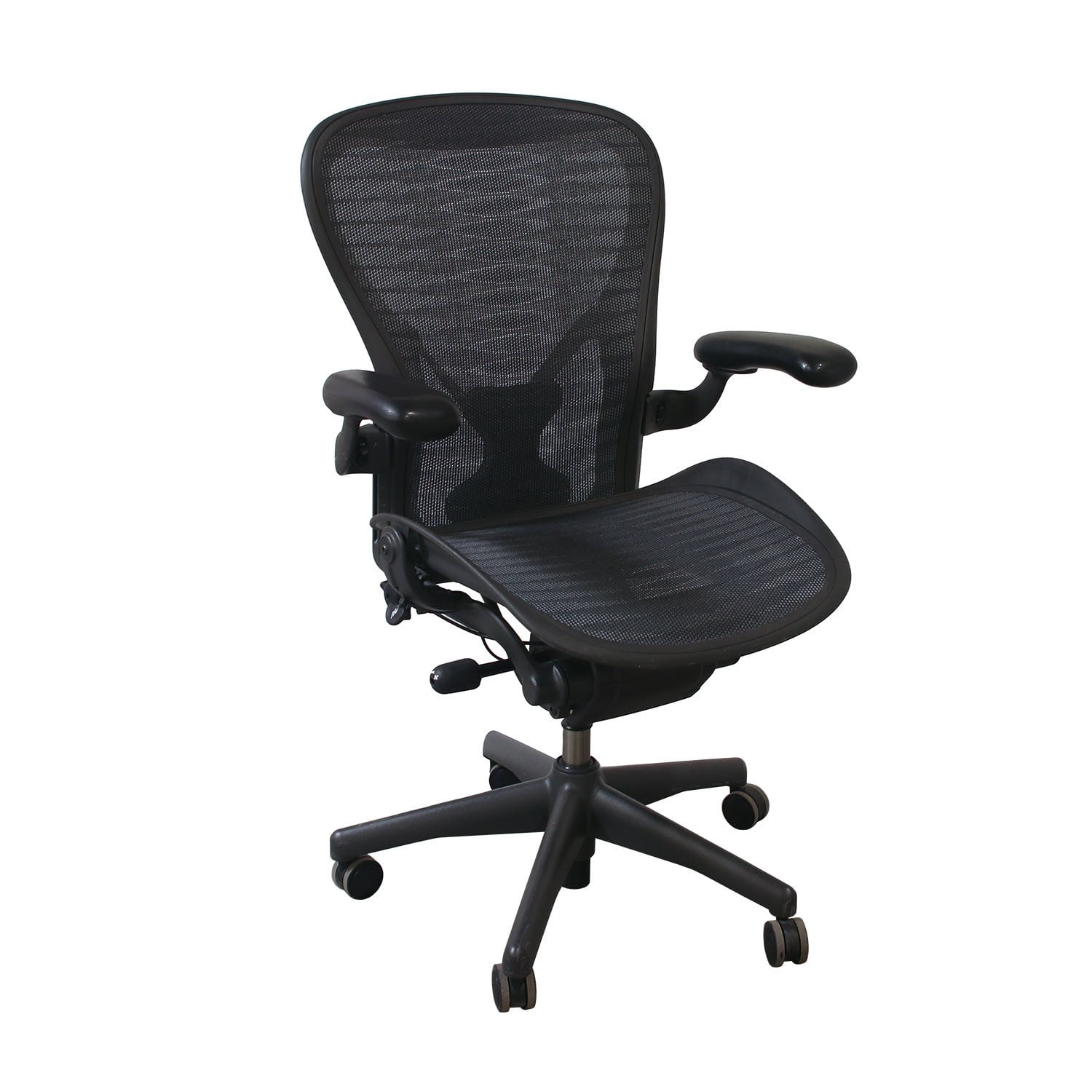 Key Features:
Unmatched Comfort: With its fully adjustable design, breathable mesh, and superior lumbar support, the Aeron chair ensures you stay relaxed and focused all day long. Sleek Sophistication: Make a statement with the Aeron's timeless design and modern aesthetic. It's more than a chair; it's a work of art. Certified Excellence: Our experts have meticulously refurbished every detail, ensuring this chair meets the highest standards of quality and durability. Sustainable Luxury: Join us in our commitment to a greener future by choosing a refurbished Aeron chair. Upgrade your office with the chair that signifies prestige and professionalism. Don't miss the chance to own an exquisite Herman Miller Aeron office chair, backed by the trusted name of Beverly Hills Chairs. Experience the Beverly Hills difference – where luxury and functionality meet seamlessly. Acquire the refurbished Herman Miller Aeron chair and transform your workspace into a sanctuary of elegance and productivity. Hurry, limited stock available. Secure your piece of office luxury now!

My purchase of the refurbished Aeron Office Chair from Beverly Hills Chairs has exceeded all my expectations. When I decided to invest in a refurbished chair, I was a bit apprehensive about the quality and condition it would arrive in. However, this chair has completely changed my perspective.

From the moment it arrived, I was pleasantly surprised. The packaging was impeccable, showcasing the level of care and professionalism that Beverly Hills Chairs puts into their products. Unwrapping the chair, it was evident that the refurbishment process had been carried out with meticulous attention to detail. It looked and felt like a brand-new chair, with no visible signs of wear and tear.

The tuxedo mesh design not only adds a touch of modern sophistication to my workspace but also keeps me cool and comfortable during long work hours. The ergonomic design and lumbar support make sitting in this chair a true pleasure. I find myself more focused and productive, thanks to the comfort it provides.

What truly sets this purchase apart is the exceptional value for money. I got a premium, high-end chair at a fraction of the cost of buying it new. It's an investment that will not only enhance my work environment but also contribute to my well-being.

In conclusion, the refurbished Herman Miller Aeron Tuxedo Mesh Office Chair from Beverly Hills Chairs is nothing short of a 5-star experience. It proves that luxury can be attainable without breaking the bank. If you're looking to upgrade your workspace with a chair that looks and feels brand new, offers unparalleled comfort, and comes with a price tag that won't give you second thoughts, I highly recommend this chair. It's a game-changer, and I couldn't be happier with my purchase.
I recently purchased the refurbished Herman Miller Aeron Tuxedo Mesh Office Chair, and I couldn't be happier with my investment. It's like sitting on a cloud while working. The chair looks brand new, and I can't believe it's a refurbishment – it's practically flawless. The tuxedo mesh adds a touch of sophistication to my workspace, and it's incredibly comfortable. Trust me; you won't be disappointed with this 5-star gem!
I can't believe the transformation this Aeron Office Chair brought to my workspace. It's as if I have a brand-new chair! The refurbishing is impeccable – not a scratch in sight. The chair's design is a head-turner, and it's incredibly comfortable. The tuxedo mesh adds a touch of class, and I find myself looking forward to work more than ever. A solid 5-star investment!
The refurbished Herman Miller Aeron Chair is a fantastic addition to my workspace. It looks and feels brand new, and the ergonomic design has made a significant difference in my work comfort.
The refurbished Aeron Chair is a fantastic investment. The build quality is exceptional, and it's extremely comfortable. It's an ideal chair for long hours of work or study.