Beverly Hills Chairs | Bamboo PD Charging Station
In Stock
Only 20 left in stock -- order soon!
Lifetime Warranty *

Money Back Guarantee

Free Shipping
Product Details:
Material: Natural Bamboo
Product Dimension: 7.58" x 4.72" x 2.16in
Power cord: 150CM
Input: R100 - 220 V 50 / 60Hz
Output: 40 W (Maximum 18 for USB-PD Port)
Wireless charging: 10W * 1
Weight: 1.14 lbs.
Interface: 3 * USB + 1 PD (Type C)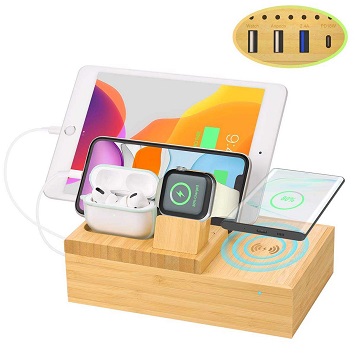 Features:
Unique Industrial Art Device Organizer
Made of 100% natural bamboo material. High-end environmental protection and more durable, slick surface, easy to clean, perfectly fits your home or office decoration
Charging Station for Multiple Device
A detachable charging stand lets you plug in and hide cables for a winding-free charging experience. You can have an Apple Watch, an airpod, two iPhones, and an iPad at the same time, you need just one charging stand
Advanced Charging Technology Docking Station
With 18W PD(USB-C)charging port, this phone charging stations can charge the latest iPhone(iPad), which can be almost half charged in 30 minutes; Support Qi cellphone wireless charging, just put your phone on the wireless charger to charge anytime
Superior Quality iPhone Charging Stand
High-quality smart IC, it uses advanced automatic control technology, built-in monitor for over-charge, over-current, and over-voltage protection, and also with temperature control to ensure your safe charging
Fits Multiple Occasions
Simple and practical with great storage and organizing capabilities. It is ideal for corporate meeting rooms, classrooms, restaurants, hotels and Living room with multiple technical devices and to keep all neat anywhere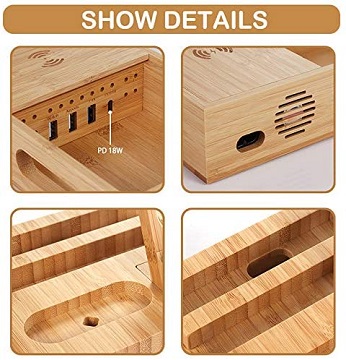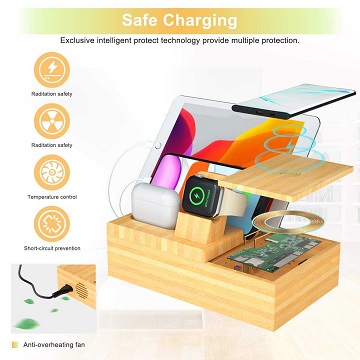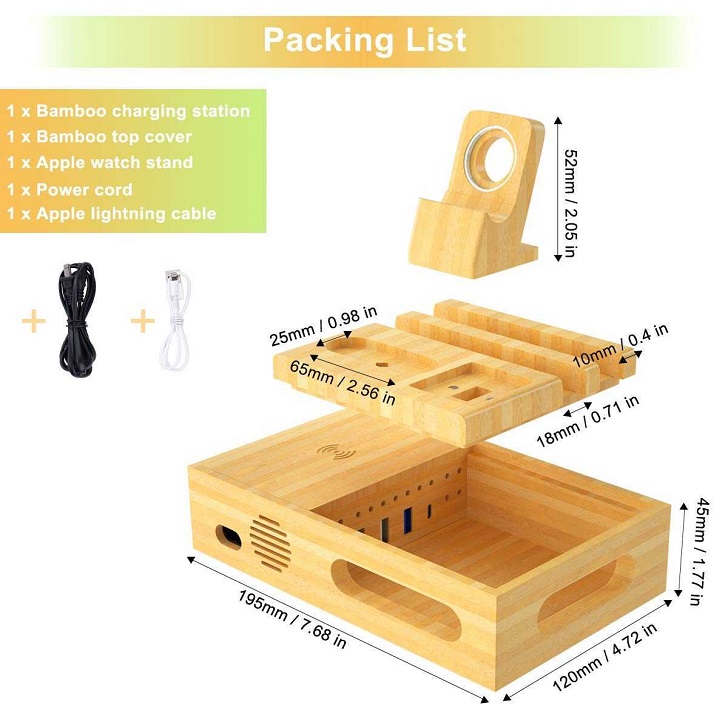 There are no reviews for this product.