Beverly Hills Chairs Office Chair Lumbar Support Pillow - Soft Seat Cushion Back Support - Pressure Relief Seat Cushion - Washable Back Pillow
In Stock
Only 19 left in stock -- order soon!
$9.99
$59.99
You save 90%
Lifetime Warranty *

Money Back Guarantee

Free Shipping
Product Details:
Material: Memory Foam
Product Dimension: 13" x 12.6" x 4.3in
Unpick and Wash: Removable and Washable
Function: Seat Cushion / Back Cushion
Filling Material: High Density & High Resilience Memory Foam
Feature: Memory, Anti-decubitus, Therapeutic
Weight: 1.45 lbs.
Cover: Super soft velvet fabric with a zipper + handle + anti-slip bottom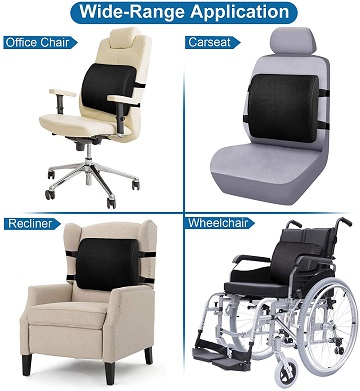 Features:
Alleviates Lower Back Pain & Posture Improved
Helpful to relieve lower and mid back pain and tightness from long time sitting or driving; support your back's curve to achieve perfect spinal alignment and promote a healthy posture.
Sturdy Supportive & Effective

Ergonomic Streamlining molded with premium quality memory foam back pillow and never flattens out, a proper firmness memory foam lumbar pillow compresses to take the shape of your back and curve and provide comfort and relief numbness of your back
Secure Two Adjustable Straps

With two adjustable straps that keep the back support cushion in place and prevent the office chair cushion from sliding down, two extension straps on the back pillow make the backrest fits perfectly
Breathable & Removable & Washable Cover

Uses 3D mesh ventilative cover keeps air circulating so sweat and moisture doesn't fill it up, to keep you cool and comfortable all day long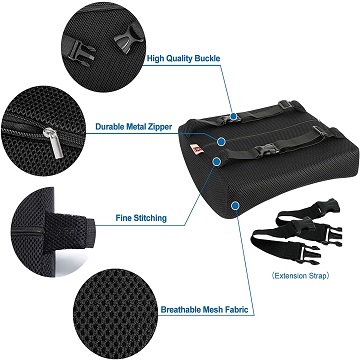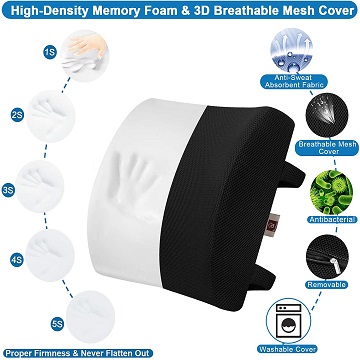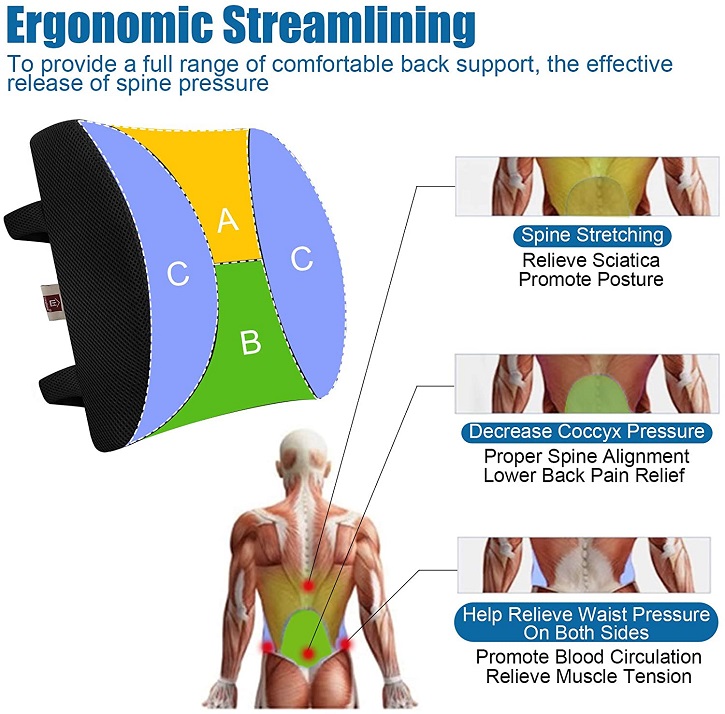 There are no reviews for this product.